How to contact us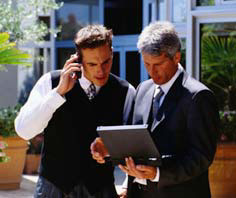 MIDWAY TAX SERVICE IS NOT AFFILIATED WITH ANY COMPANY OUTSIDE OF OREGON USING THE SAME NAME!!!
OFFICE LOCATION: 12654 SE Stark St. Plaza 125, Bldg G. NW corner of Bldg G.
MAILING ADDRESS: PO Box 33890 Portland, OR 97292-3890
My off season hours are as follows starting Monday May 01, 2023:
Monday 9am - 12pm & 1:05pm to 5pm
Tuesday 1pm to 5pm
Wednesday 9am - 12pm & 1:05pm to 5pm
Thursday 9am - 12pm & 1:05pm to 5pm
Friday 9am - 12pm & 1:05pm to 5pm
Saturday and Sunday Closed
Midway Tax Service has been providing tax preparation and bookkeeping services for over 40 years in the Portland area. I believe that customer service and quality products are key to the success of any business. To that end, I am always looking for ways to improve on both.
My "Thanks" go out to all those who have referred new clients to me. It is because of your loyalty that Midway Tax Service has continued to grow.
If you have been contemplating a change in your tax service, call for a no obligation appointment. I am accepting new clients for tax and bookkeeping services. There is no charge for reviewing your prior return after tax season has closed for the current year. .
Remember, keeping good records is what will help you save tax dollars every year. Doing something at least 20 times will make it become a habit, so record keeping should become easier as you go along. My practice is based on "Customer Service".
Thank you for your patience and understanding during this last tax season. If I do not answer the phone, please leave your name, phone number and a short message on the answering machine. I will call you back as quickly as I can. There will be days that I will be attending classes from my office location and will be unable to answer the phone or knocks on the door.
I appreciate your continued trust and support. I also appreciate your referrals. I may not always be able to work in new clients depending on my work load at the time.
For your convenience you may contact the office by telephone, fax, e-mail or mail as provided below. I ask that you do not leave confidential information on my email account. If you reach the answering machine during regular hours leave me a brief message and phone number and I will call you back. Thank you.
Telephone: (503) 253-2857:
Fax: (503) 253-1991
e-mail: DONETTA.1@att.net
Mailing Address:
MIDWAY TAX SERVICE OBTP#01128
Donetta M Shields, LTC #1994C, RTRP
PO BOX 33890
PORTLAND, OR 97292-3890