How to contact us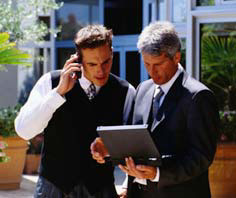 MIDWAY TAX SERVICE IS NOT AFFILIATED WITH ANY COMPANY OUTSIDE OF OREGON USING THE SAME NAME!!!
OFFICE LOCATION: 12654 SE Stark St. Plaza 125, Bldg G. NW corner of Bldg G.
My office hours From February 03 to April 15th for 2020, then hours go back to closing at 5pm.
Monday 9am to 6pm
Tuesday 1pm to 5pm
Wednesday 9am to 6pm
Thursday 9am to 6pm
Friday 9am to 6pm
Closed 12:00 to 1:00pm for lunch.
Appointments are appreciated but not required during the off season. Always call first to confirm my availability.
Midway Tax Service has been providing tax preparation and bookkeeping/payroll services for over 40 years in the Portland area. I believe that customer service and quality products are key to the success of any business. To that end, I am always looking for ways to improve on both.
My "Thanks" go out to all those who have referred new clients to me. It is because of your loyalty that Midway Tax Service has continued to grow.
If you have been contemplating a change in your tax service, stop in for a no obligation visit. I am accepting new clients for tax, bookkeeping and/or payroll services.
I provide various payroll services (monthly deposits using EFTPS/EFT, quarterly reports (Oregon filed thru OTTER), annual reports, W-2's and 1099's). Level of services depend on your needs. I do not write or prepare payroll checks. Call for an appointment to discuss your particular needs.
There is no charge for reviewing your past return for possible errors.
Remember, keeping good records is what will help you save tax dollars every year. Doing something at least 20 times will make it become a habit, so record keeping should become easier as you go along. My practice is based on "Customer Service".
I appreciate each client and their referrals.
For your convenience you may contact the office by telephone, fax, e-mail or mail as provided below.
Telephone: (503) 253-2857:
Fax: (503) 253-1991
e-mail: DONETTA.1@att.net
Mailing Address: MIDWAY TAX SERVICE OBTP#01128 Donetta M Shields, LTC #1994C PO BOX 33890 PORTLAND, OR 97292-3890